Personalized Dental Care You Can Trust
Family & Cosmetic Dentistry
Helping you find more reasons to. . . SMILE!
Your North Ogden Dentist
Ward Creager Family & Cosmetic Dentistry
Ward Creager Family and Cosmetic Dentistry warmly welcomes you to our dental practice in Ogden, UT. Dr. Ward Creager and his team offer a range of preventive and restorative dental treatments to help patients achieve and maintain their most beautiful smiles.
At Ward Creager Family & Cosmetic Dentistry, we take pride in treating our patients like family. Our team of professionals works hard to provide exceptional dental care tailored to your unique needs. From routine check-ups and cleanings to more complex procedures like root canals, we ensure you receive the highest quality dental treatment in a friendly and comfortable environment. 
We understand that visiting the dentist can be a daunting experience for some, so our staff goes above and beyond to make you feel welcomed and at ease. Our compassionate approach to oral healthcare ensures you receive the care you need while feeling like a valued member of our Ward Creager Family & Cosmetic Dentistry family.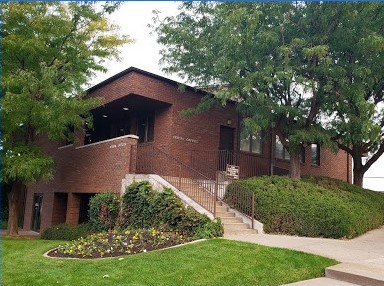 Family & Cosmetic Dental Office
A family dentist is essential to your family's well-being. Not only do they provide routine dental care for you and your loved ones, but they also play a crucial role in ensuring your family's overall health and wellness. A good family dentist, like Dr. Ward Creager, will take the time to get to know you and your family, understand your unique dental needs, and provide personalized care that meets those needs. From routine checkups and cleanings to more advanced procedures like fillings and crowns, a family dentist can help you and your family maintain healthy, beautiful smiles for a lifetime. If you're looking for compassionate and skilled family dentistry in the North Ogden area, you will find it at Ward Creager Family & Cosmetic Dentistry. Contact us today to book a consultation with Dr. Creager.
Family & Cosmetic Dentist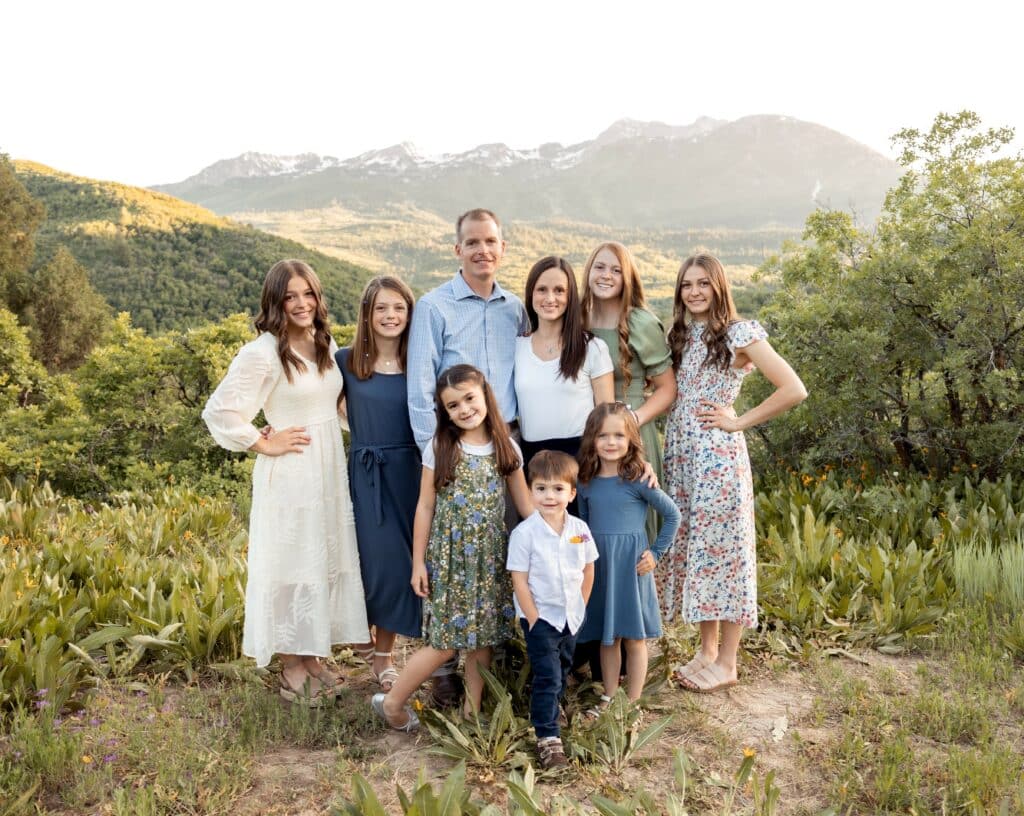 Dr. Creager was raised on the family farm in the Ogden Valley.  He attended Weber State University, obtaining a bachelor's degree in Integrated Studies: Chemistry, Communications, and Zoology. He then studied dentistry at Case Western Reserve University in Cleveland, Ohio, graduating with a DMD degree in 2004.  Dr. Creager returned home to start his dental practice in North Ogden and raise his family on the farm he loves.  He is married to Morgan Creager and adores his six beautiful daughters and the recent addition of a baby boy!
⭐️⭐️⭐️⭐️⭐️
Extremely grateful to have found this dentist. He takes tremendous pride in his work with great attention to detail. I requested that he do four crowns in one sitting, and it was a painless process. Today, an area of previous bonding on my front tooth came out, leaving me with a snaggletooth. He was gracious enough to fit me in and correct the problem. And, it is a perfect job, far exceeding what I had had done previously! I definitely give this practice a 10 out of 10 as far as professionalism, cleanliness, expertise, kindness, and quality dentistry.

Roxanne N.
⭐️⭐️⭐️⭐️⭐️
Dr. Creager and his team are amazing. So friendly and helpful. Dr. Creager goes above and beyond for each of his patients. At my first visit he took the time to smooth out some of my front teeth just a little so they would look better. That is the attention to detail he gives his patience. His standard of quality is high so I know I'm getting the best care. He takes his time, explains everything and goes over all my options. If you are looking for a dentist call Dr. Creager's office you won't be disappointed.

JoAnna L.
⭐️⭐️⭐️⭐️⭐️
Dr. Creager and his entire staff are ultra-professional. Dr. Creager himself is the best dentist I have ever encountered. I am very pleased to be his patient. Funny as it may sound I already feel like they treat me as family! Today, Dr. Creager himself gave me a call to ask how I was feeling after having work done for two crowns. I highly recommend Dr. Creager and his staff for all your dental needs!

Jody C.
⭐️⭐️⭐️⭐️⭐️
I'm glad I found Dr. Creager! His office has an extraordinary team of gentle, kind and compassionate staff--from the front desk, dental assistants, to the hygienists--everyone is lovely to work with. Dr. Creager himself goes the extra mile to help educate you and make sure your teeth are healthy and well-cared for.

Jacob F.
Schedule an appointment during our convenient business hours.
Tuesday
8.00 am - 5.00 pm
Wednesday
8.30 am - 5.00 pm
Thursday
8.30 am - 2.00 pm